Product
Netgenix - Be Paperless
ISP Software Solution is to manage all services of ISP providers. Every ISP Owner/Manager knows that it's very difficult to manage daily operations, monthly Billing but the ISP Solution is Very Affordable, Convenient & Flexible to manage everything to execute a ISP services easily.
With Exceptional rise in demand for internet services availability during the pandemic period, Workgenix empowers all ISP to gain momentum by utilizing our Premium Product : Netgenix.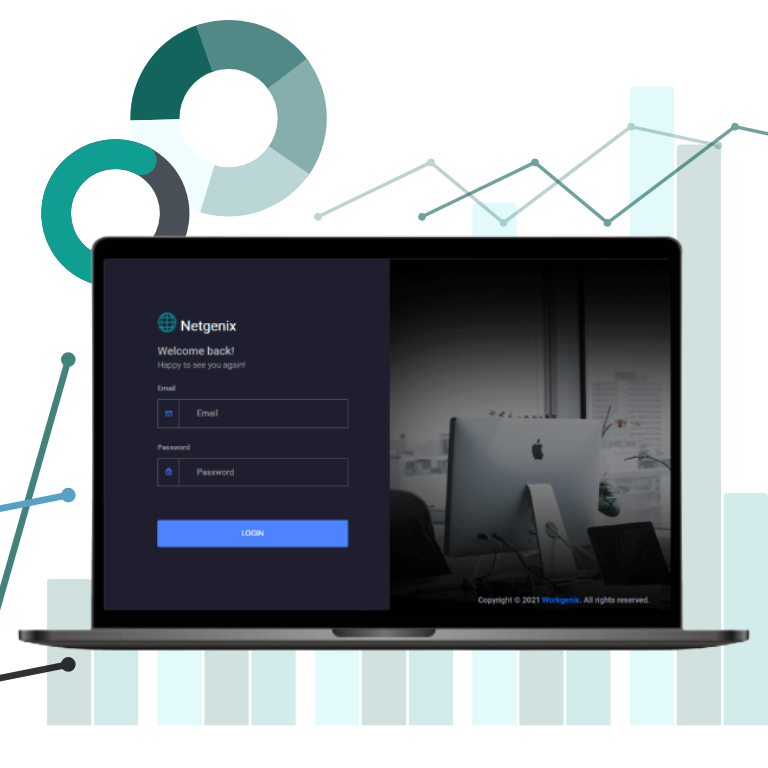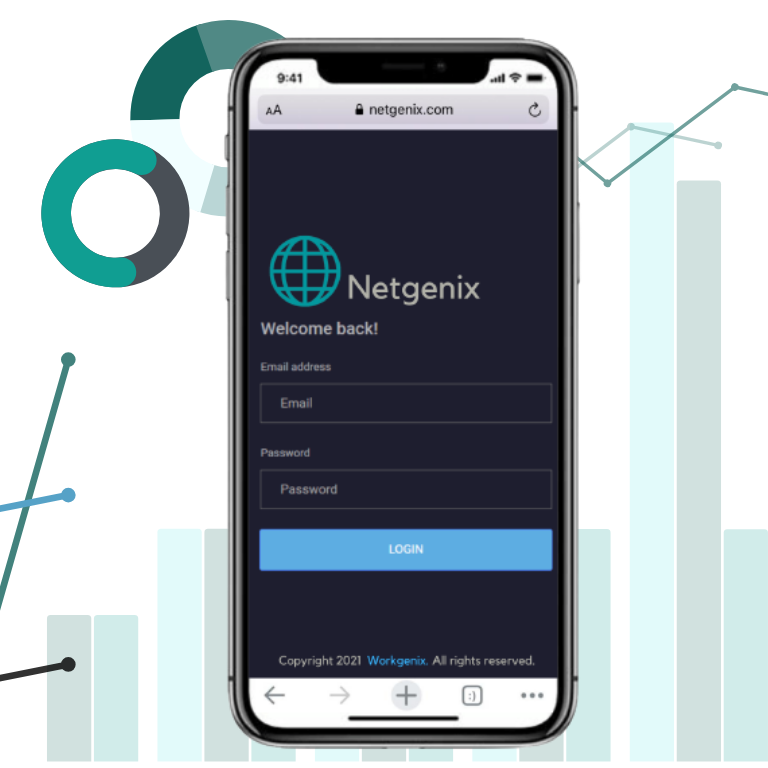 Netgenix offers really simplest design which enables user to get casual within first use of the application. 
It also offers Mobile Responsive version providing assistance in updation of record on the palm of hand and accessing all services within fractions of second.
Client Management
Make Customers with simple interface and minimistic form data.
Message Api Integration
Integrated any third party message API to bring out automation.
Package Management
Manage packages according to client needs efficiently.
Inventory Management
Keeps you updated about stock being hold by company.
Expense Management
A module tracking your day-to-day expenses.
On-Demand Backups
Provides full access to one-click backup of all databases.
Silver
Customized Dashboard

Admin Roles

Packages Module

Payment Module
Gold
Inventory Management

Employee Management

Cash Flow Reports

Mobile Responsiveness
Platinum
All Financial Reporting

On-Demand DB backups

Message API Integration

Full 3-Months Support
Contact
Request A Free Consultation